With depression and anxiety estimated to cost the global economy over $1 trillion per year in lost productivity, policymakers and employers have long debated how workplaces can most effectively support mental health. Now, for the first time, WHO is publishing evidence-based guidelines which can start to answer this question.
Workplaces can play an important role in mental health. Research from Edelman, across seven countries, found that 78% of employees trust their employers, making employers a potentially powerful source of support for mental health. Work can help protect and promote good mental health, but it can also contribute to potential harm. However, despite growing interest and investment in workplace mental health, particularly during the COVID-19 pandemic, we still know very little about the most effective approaches.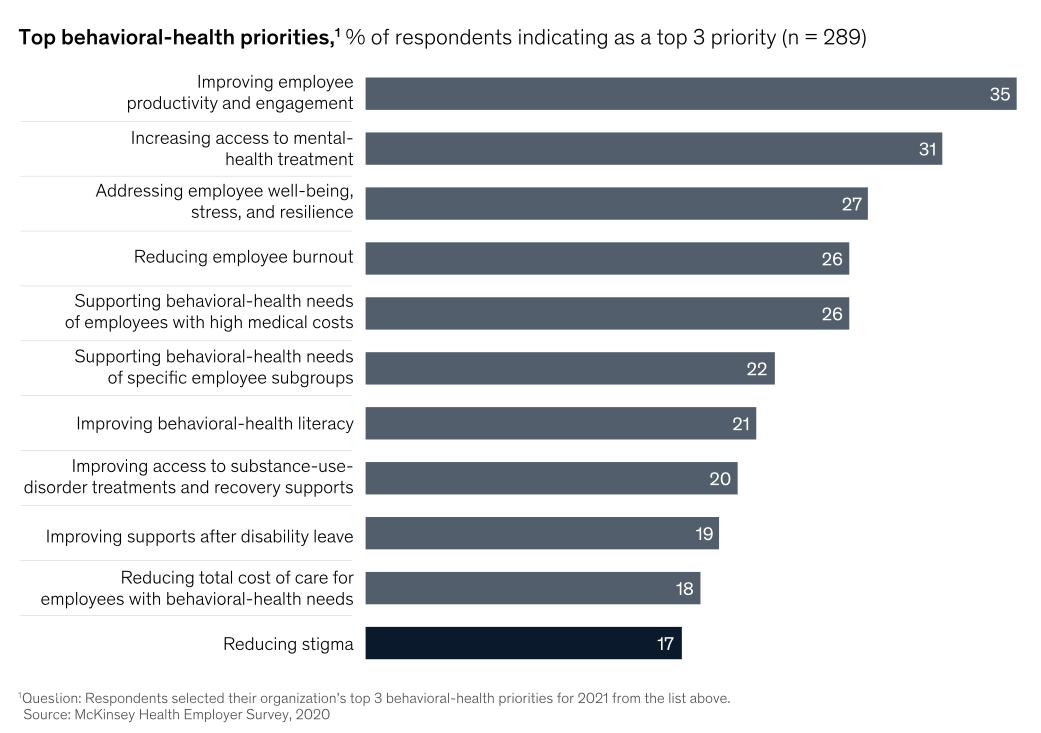 New guidelines to address workplace mental health
To address this, WHO developed guidelines on mental health at work, with funding from Wellcome. Working with experts all over the world, WHO identified a huge volume of evidence. Based on a smaller subset of the most up-to-date, relevant and robust studies, the guidelines set out how employers can use organisational, managerial, and individual interventions to support and manage mental health at work. They also provide recommendations on how employers can support both those returning to work after a mental health related absence and those with mental health conditions looking to gain employment.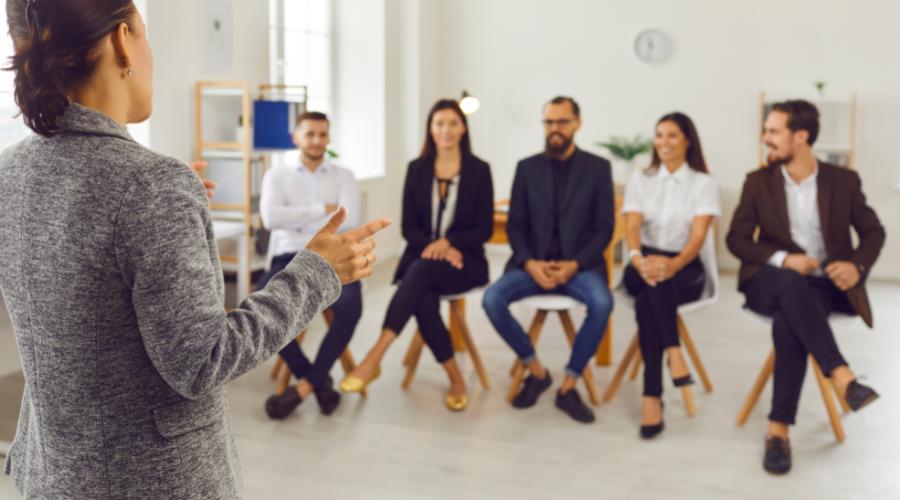 For example, the guidelines recommend the use of manager training for helping to protect and promote mental health at work. Manager training is not designed to help managers diagnose or "treat" mental health problems. But by improving managers knowledge and attitudes, training can ensure managers recognise and appropriately respond to employees experiencing emotional distress, and that they know when and how to direct those they manage to appropriate support. Manager training can also support managers to build interpersonal skills in management and to be able to adjust job stressors for their teams.
Where next for businesses wanting to support workplace mental health?
WHO's guidelines, published alongside a Policy Brief co-authored with the International Labour Organization, should be the go-to resource for any employer looking to enhance their approach to supporting workplace mental health. We now need employers to take forward these findings, implement the recommendations and share their lessons learned.
The WHO guidelines are a starting point, which mark an important moment in our understanding of workplace mental health. However, WHO's research identified significant gaps in the current evidence base and a critical need to improve the quality of the research.
This echoes the findings of Wellcome's report Where next for workplace mental health: Putting science to work. Building on its first research commission, Wellcome commissioned 15 global research teams to each review the evidence behind a single promising approach for addressing mental health in the workplace. These 15 reviews covered topics including support to help shift workers sleep better; arts interventions; and maternity leave policies. They found some evidence to inform the implementation of these approaches, but also underscored the lack of a robust evidence base for workplace mental health. In particular, the findings highlighted a need for more research to be undertaken in low- and middle-income countries and more evidence about how interventions work for different demographics within the workforce.
Getting to a place where we know what works is going to have to be a sustained and collaborative effort. We need to robustly test approaches in different workplace contexts and for different parts of the workforce. Doing this research effectively will rely on partnerships across public and private sectors. Researchers can play a role in designing scientific evaluations but need the expertise and insights of employers about testing interventions in practice in a workplace context. Public private partnerships are powerful drivers of change and will be key to unlocking the most effective workplace mental health strategies.
We hope that the launch of the WHO guidelines can help to catalyse these partnerships and look forward to continuing to work together across sectors to ensure we are most effectively supporting workplace mental health.