Founder of 

Angie Wisdom Life & Business Coaching,

 Professional Certified Coach, motivational speaker and awareness creator.
The new year is here, and our focus is now on what to expect in 2022. Regardless of whether 2021 was a banner year for you – or one of necessary change – I challenge you to do as I advise my clients: create the best version of the life you want in 2022. 
What does that mean? It's time to no longer ignore the bigger goals and dreams that have been set aside to achieve your success. Imagine if, in the next year, you could reach for more and still have high levels of accomplishment in your life. How would that feel?  
If you could create a better version of your life next year, what would you do differently? Perhaps it's having more trust in your decisions or no longer playing victim to responsibilities. Believe it or not, these are valuable mindset shifts that you have the power to make happen. The choices you make today and the plans you put into place now will make a big difference to your everyday joy in the future. 
I do a goal-setting exercise with my clients that I call "Reflect, Set, Go." Through this process, they can delve into what worked well for them the prior year, what didn't, and what actions they can take to make the new year even better. You can do this simple but effective exercise on your own and start creating your ideal 2022 today. 
Reflect 
The "Reflect, Set, Go" process starts with year-end reflection. We all did a lot of self-reflection in 2021, especially in the midst of Covid, and it's likely that you uncovered some new thoughts about yourself and your business, and you would like to make new commitments. These are not resolutions, but honest observations that can affect the goals you commit to. 
I tell my clients to start with the moments they felt joy this year. Who were they with? What were they doing? Also, what work was most inspiring to them? What did they accomplish that they're most proud of? Often, they are surprised by their answers, which reveal what they could lean more into for a joyful life.
Questions like these will give you more insight into what actually contributed to your quality of life, and they can offer a different perspective than a year-end KPI review of your business. Of course we want to hit those sales and revenue goals, but from what I've found, those good feelings are fleeting. I find that my clients who focus on getting more of their happy moments end up more successful both personally and professionally than the ones who focus solely on KPIs. 
Second, and equally as critical, is asking yourself what didn't work in 2021. What caused you the most frustration? Where do you wish you hadn't spent so much time? What do you wish you would have delegated? Figuring out what you want less of in the new year can help you reach success by subtraction.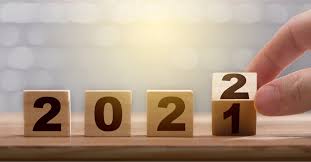 Set
Now that you're armed with incredible intel into what truly mattered to you in 2021 — both good and bad — it's time to set goals for 2022. 
When I help my clients set goals, I give them three guideposts to set expectations and intentions around what they hope to create and see success with. 
Be reasonable about capacity. Don't set two huge competing goals at once. For example, last year, I wrote a book. I knew that was going to take up a lot of my time and energy, so if I had set another big goal for 2021, like running a marathon, it would have been nearly impossible to do both. When setting goals, consider what is on your plate and how much you can reasonably add to it. 
Make sure your goals are SMART. SMART stands for specific, measurable, achievable, relevant and time-bound. Setting goals that are SMART gives you the direction, milestones and motivation to achieve them. Some examples of SMART goals could be, "I will dedicate 30 minutes every day to exercise" or "I will write 100 pages of my book by the 15th of each month." 
Make goals that are value-based. When values drive goals, they have more motivational power. For example, if you have a goal to make more sales in 2022, ask yourself why those extra sales will be important. Sure, making more money is always fun, but the monetary number alone isn't motivating in the long-term. You need to think about your personal value behind making more money. Will it allow you to help more people, send your child to college, or treat yourself to a dream vacation? Find the real reason behind each goal for the fuel to get you there.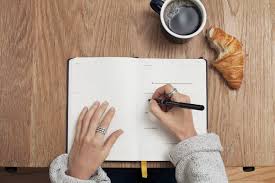 Go 
In this step, you create and execute a plan to achieve your new-found goals. I can say this from experience: without a plan, nothing much happens. You have to do more than jump and hope for your goal to be reached.
This is where you need to create a step-by-step action plan for getting what you want. If your goals are SMART, you should be able to break each goal into smaller, more simply measurable, time-bound chunks. Set dates for when you'll complete these smaller chunks, and measure the progress toward your larger goals. Not only are these smaller goals easier to accomplish, but they'll also provide you with confidence and motivation as you go.
Life gets busy with many balls in the air. We are pulled in all directions.  Without a plan, you're more likely to get distracted by other people's needs. Create a plan you can realistically stick to, and you'll be well on your way to achieving your goals.
2022 Can Be Everything You Want When You Reflect, Set, Go With Purpose And Intention 
In tenuous times, we are tempted to control our world. We gain more power over our own actions when we keep the focus within. Make time this week to go through the "Reflect, Set, Go" process, and put yourself on a path to take control of your life in 2022. You deserve the best life, and it starts with you.