As we look towards a post-pandemic future, many employers are making plans to bring their teams back to the workplace. But with over a year of home working under our belts, we've solidified new ways of working in our homes and as such, many team members are reluctant to return to the office as we know it.
The key to attracting employees back to the workplace is gaining a fundamental understanding of what people liked about working from home, as well as what they disliked, and integrating the common themes into your workplace. In a nutshell, learn from the lockdown experience to create a mutually beneficial workplace for businesses and employees alike.
Return To Work Consultation
Working from home has been a mixed bag for everyone. What has worked well for some has not worked so well for others. Some have had the luxury of a home office, whilst others have spent over a year working from the kitchen table. Working parents have also had the challenge of childcare and home learning to tackle. 
It's therefore vital that all business leaders consult with their teams to gain a thorough understanding of their unique experience whilst working from home. By listening to their team, leaders can build strong relationships that help employees feel supported when they return to work. 
By giving workers an element of choice in when they come back, as well as how and where they spend their time, will also demonstrate empathy for their particular set of circumstances, further building trust and respect between the employer and employee.
Physical & Emotional Wellbeing At Work
Wellbeing has been a hot topic in the workplace for a number of years, but with a worldwide pandemic comes additional concerns about our physical and mental health. 
Research into our physical health during lockdown is varied, with some studies suggesting we exercised more as a result of having additional free time, whilst others suggest that movement dropped due to being at home all day. Research into eating patterns during lockdown is equally conflicting. Whilst we've seen a decrease in eating out and an increase in home cooking, which is generally healthier, there's also been a huge jump in takeaway and snack sales over the past 15-months.
Then there's the impact on our mental health with two-thirds of UK adults reporting feeling worried about the effect COVID-19 has had on their mental health since the beginning of the pandemic.
It's no secret that happy and healthy employees are more productive, and there are lots of strategies businesses can use to help improve the physical and mental wellbeing of their team members and attract them back to the workplace. Below are just a few ideas you may consider putting into action.
Open Channels Of Communication
Create a workplace culture whereby team members feel they can reach out to managers or colleagues when they are feeling physically or mentally run down. Ensure all employees have an understanding of who they can speak to if they're struggling and implement processes whereby line managers are regularly checking in on their team members. 
Mental health charity Mind is a great source of information on improving mental health within the workplace. They offer free resources and you can even book specialist training courses to equip managers with the skills they need to approach mental health issues.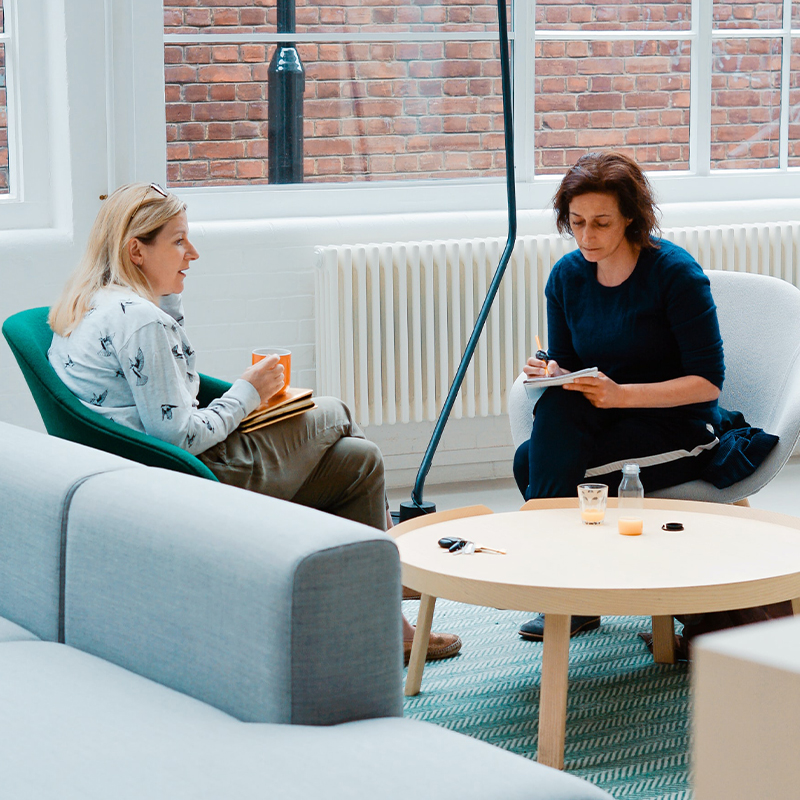 Promote exercise by offering a cycle to work scheme or organise group activities such as lunchtime yoga or after work sports. Installing a shower can help encourage team members to run, jog or cycle to work.
You may also wish to offer standing desks that offer several health benefits including burning more calories, improving posture and reducing chronic back pain.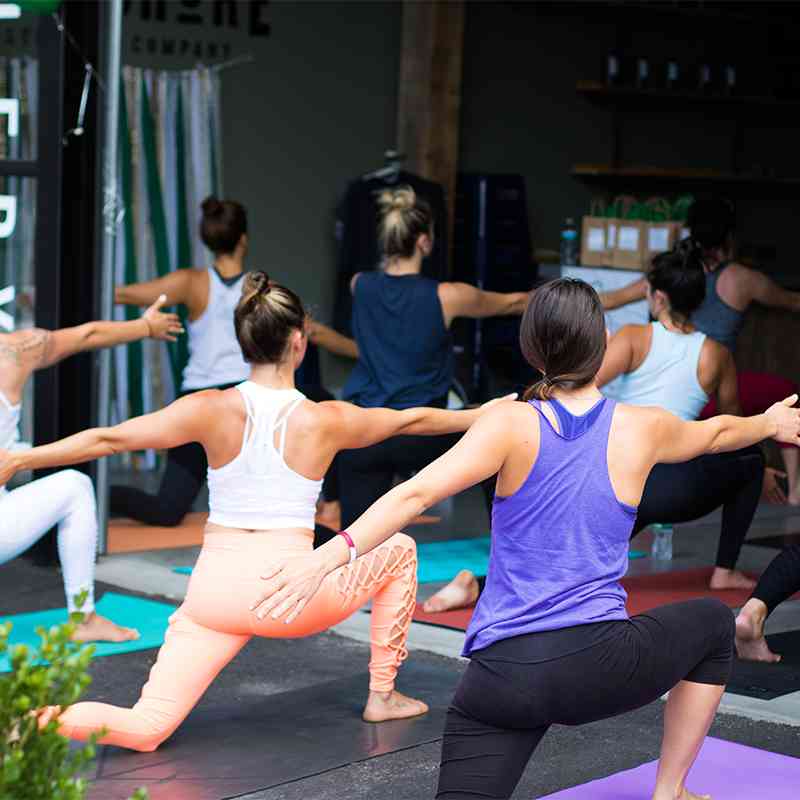 Provide Healthy Snacks & Beverages
Encourage healthy eating choices by providing a selection of free healthy refreshments around the office. A water dispenser with chilled, ambient and sparkling water promotes hydration, ensuring your team stay alert and focused, whilst healthy snacks help avoid sugar crashes.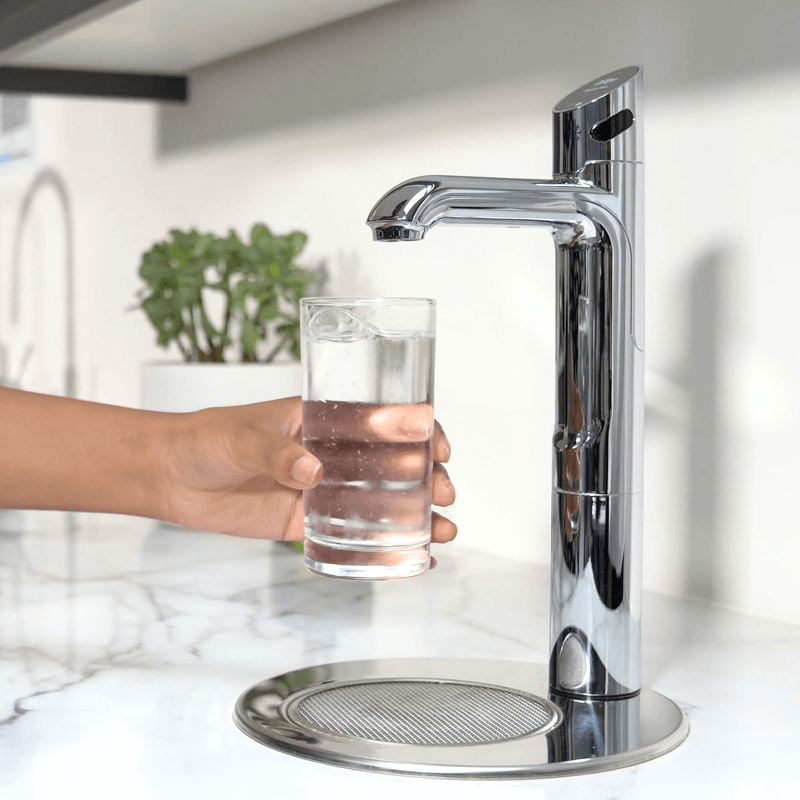 Flexibility & Variety
A recent global study found that 8 out of 10 countries rank not having to commute as the biggest benefit of working from home, giving people more time to do the things they enjoy and a better work/life balance.
Employees also count the ability to focus and vary their workspace around the home – working in the home office one day and the kitchen the next – as some of the major benefits of working from home. 
The above benefits clearly demonstrate the need for increased flexibility and variety in the workplace. Hybrid working, where you spend some time working from home and some at the office, is expected to become the norm post-pandemic. Allowing workers the time to focus and concentrate from home, as well as work collaboratively from the office.
Creating variety in the office itself is also key. Gone are the days where you're assigned a desk on your first day. Hybrid working allows for increased hot-desking, so you can create different areas around the office for different purposes, allowing team members to work where they like. Consider open social areas for collaboration and joint decision making, quiet secluded areas for focused work and relaxed breakout rooms to ensure employees take regular breaks.
Create A Pleasant Environment
Retrofitting your office space to create a pleasant working environment doesn't have to be time-consuming or expensive and there are a number of small changes you can make that will benefit yourself and your team.
Natural light boosts vitamin D levels, improves sleep patterns and helps to ward off seasonal depression, which affects up to 6% of the population. Increasing natural light in the places you spend the most time can provide significant health benefits for your team, so ditch the blinds and let as much light as possible shine into the office.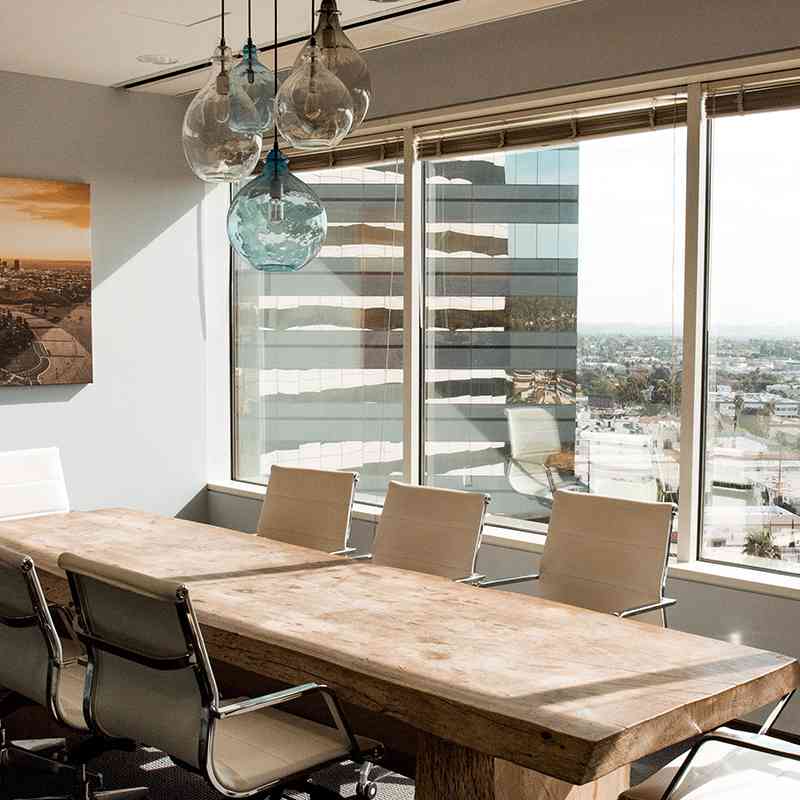 Indoor plants not only improve the aesthetic of commercial office space, but they also offer significant benefits to team members in terms of reducing stress and improving productivity. There are also physical benefits from introducing plants, such as improved air quality and acoustics, helping to reduce noise pollution. 
Giving team members the responsibility to look after and nurture the plants also creates a sense of accomplishment, leading to improved levels of happiness and satisfaction.

Provide Quality Refreshments
Thanks to the boom in high street coffee shops over the past 10 years, a well-crafted cup of barista-quality coffee is no longer a luxury. In fact, a recent Reed survey found that 40% of employees voted for high-quality free tea and coffee as the perk they value most at work.
Whilst we can't all have an in-house coffee shop, a kettle and a jar of instant coffee simply doesn't cut it anymore, which is where a bean to cup coffee machine comes in, offering barista-quality coffee at the touch of the button. 
As an employer, there are many benefits to investing in a bean to cup coffee machine, including improved productivity, mood and creativity. The antioxidants found in coffee also reduce the likelihood of developing heart disease and type 2 diabetes.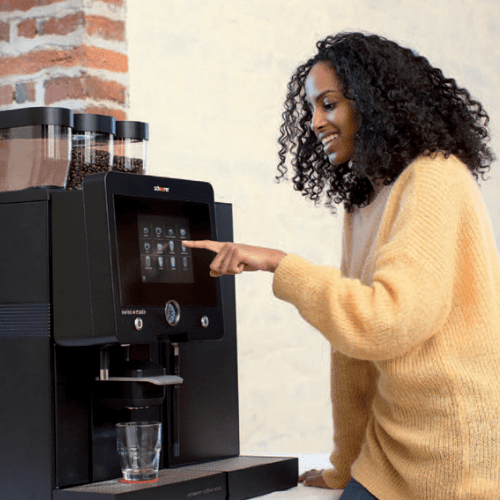 Pets in the workplace create benefits for employers and employees alike, and workplaces are becoming increasingly open to allowing team members to bring their dogs to work with them. 
Canine company is scientifically proven to reduce stress, offer comfort and reduce anxiety, and having a dog in the office can encourage behaviors that are good for your wellbeing, such as taking regular breaks and going for walks during the day. 
It's also great for the dog! Dogs don't like to be left alone for long periods of time and by allowing team members to bring them in they will no longer feel anxious about leaving the dog at home.
This point comes with a caveat though, in that you should consult with your team before allowing animals in the office. Some team members may have allergies or phobias and not every dog has the right temperament for an office environment – so it's important that you trial any arrangements before committing.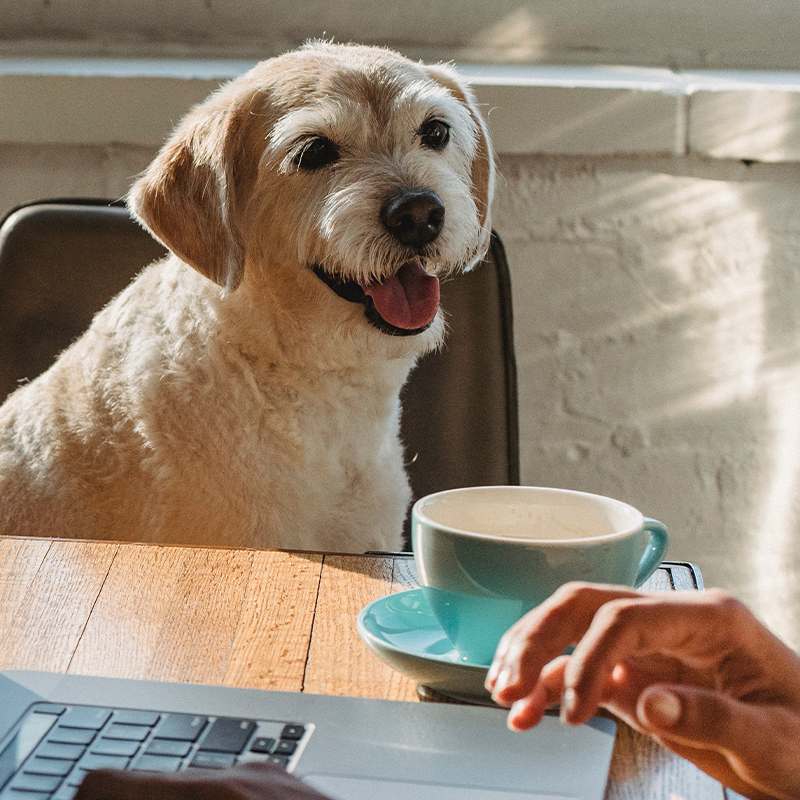 Your brand values and company culture should work in harmony with your office environment. If your brand personality is fun, vibrant and positive then your office design should reflect this, with bold colors and funky furnishings.
Likewise, if creativity and innovation are at the heart of your business then your office should be designed to support this. Having your team sat in individual grey cubicles will not drive innovation, so create open-plan, comfortable spaces where team members can bounce ideas off each other.