There's a crisis developing in workplaces everywhere. According to an annual survey by Gallup, employee engagement dropped to a seven-year low in 2022. Only a third of workers reported feeling engaged at work, while almost a fifth (18%) described themselves as "actively disengaged."
Gallup's measure of engagement is made up of several elements, which employees are asked to rate. Those that have declined the most include: clarity of expectations, opportunities to learn and grow, connection to the purpose of the company, opportunities to do what employees do best, and feeling cared about at work.
Employee engagement began to fall in 2021, the same year the "great resignation" was coined as a term to describe the phenomenon of people leaving their jobs in droves. It makes sense:
Disengaged employees are more likely to quit and, indeed, the main reasons driving this trend were employees not feeling valued by their organization (54%) or manager (52%), or not feeling a sense of belonging at work (51%), according to McKinsey.
Even when they stay, disengaged employees are less likely to be productive. Just consider the buzz around so-called quiet quitters–people who feel unmotivated to do anything beyond the bare minimum at work.
One popular solution amid the rise of remote and hybrid working has been for employers to experiment with surveillance software. This kind of micromanagement breeds resentment, with 43% of employees saying it's a violation of trust, and almost 60% reporting feeling stress and anxiety as a result, according to one survey.
At my company, the virtual assistant platform Time Etc, we took a decidedly different approach, after we started asking the people we were hiring what they needed from a manager.
What stood out was how the list they gave us–goal-setting, feedback, personal and professional development opportunities, autonomy–sounded much more like they needed a coach, rather than a manager.
So we listened to them: Our managers were all replaced with coaches, with a ratio of one coach per six employees.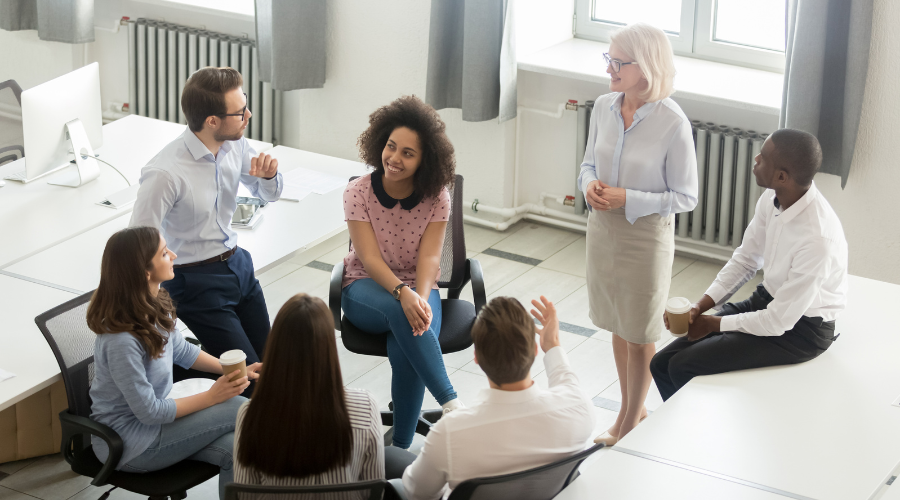 Our coaches have one, very clear, job to do: to help our employees be as productive as possible and, in doing so, achieve more. They offer close mentoring and feedback, encourage employees to identify how they work best, and make sure they are offered training and support to develop professionally.
Like managers, coaches are still there to act as a first port of call when challenges arise. But instead of directing from above, the focus is on empowering and supporting the employee to find their own way forward.
We've embedded a culture of self-improvement deep into our way of working. Staff have a monthly allowance to spend on Udemy courses or books, and coaches will recommend reading material from our well-stocked library of self-growth books.
We also run regular workshops, bringing in outside experts to run tailored classes on topics that our coaches believe could be useful to all staff, from mindfulness to confidence building.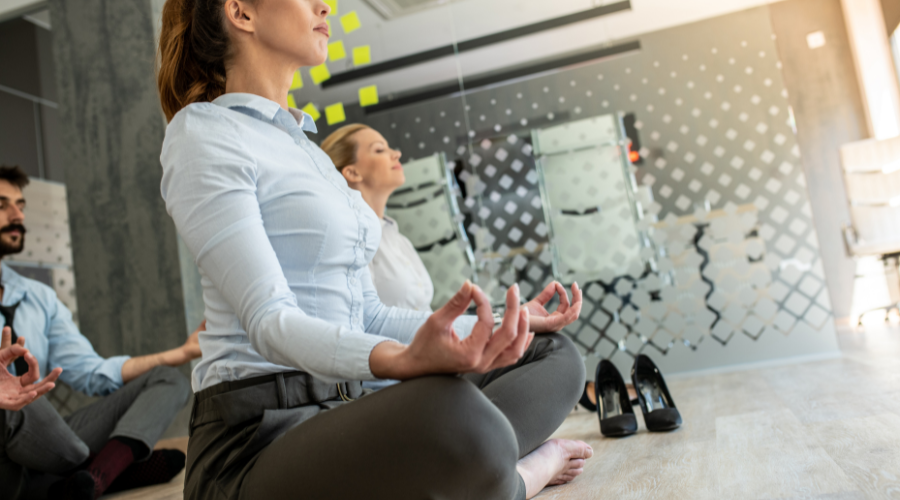 Putting productivity at the heart of how we work helps employees feel connected to our mission as a company–which, after all, is to help our customers achieve more. We also give our staff time from our virtual assistants so they can delegate work or life admin and be freed up for more important tasks only they can do.
Introducing coaches has had a major impact in terms of both engagement and productivity. We use Gallup's Q12 Survey to rate employee engagement, and we have consistently ranked in the top 1% of teams worldwide since implementing these changes.
It's not hard to understand why. Feeling trusted and supported at work had the greatest impact on how engaged employees were, a survey of 50,000 employees by Inpulse found.
More generally, staff are taking fewer sick days and employee turnover dropped, allowing us to escape the impact of the great resignation in the aftermath of the pandemic.
Meanwhile, performance on key goals has improved by up to 20%.
No change is ever completely plain sailing and there's been some kinks to iron out. Coaching calls for a different set of skills than traditional management and we quickly realized that we needed to do more to equip our coaches with the tools and knowledge required. It also took some time to figure out how to put in place and maintain boundaries in a non-manager-led environment.
But overall, the gains have been so significant that there's no going back for us.
Turning the tide of dwindling employee engagement is going to need bold action. I believe employers who clearly signal they trust their employees, are invested in their development, and are committed to supporting them as they grow are going to see bigger returns.